Latest News from Mellor Archaeological Trust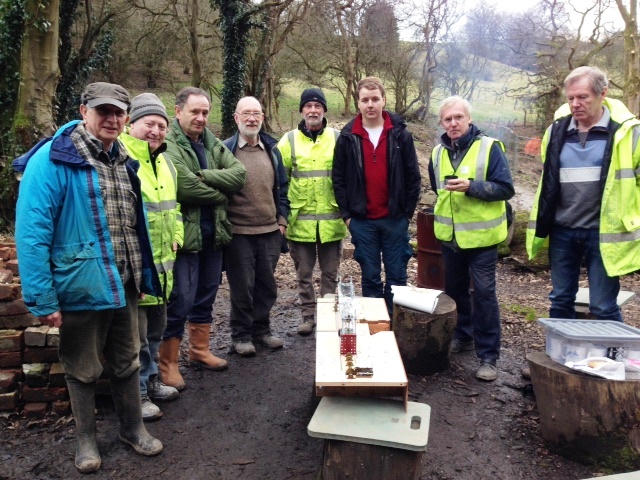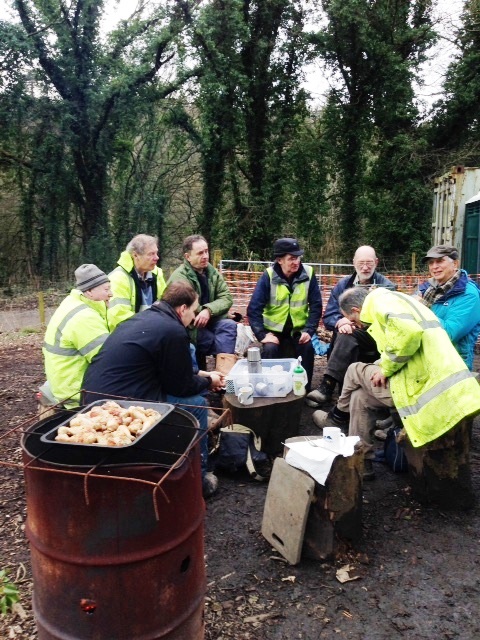 John Glithero brought his model of Mellor Mill down to show the volunteers. It demonstrates how water power and steam engines powered the machinery. Chicken drumsticks served, too.

Bob Humphrey-Taylor
Editor's Note: John has been developing the model since he wrote the Meccano Model is Wrong! article in March 2016. From that article....

However, the excavations are not yet finished. As the power transmission system developed over a hundred years, we can but guess at what it was like at any one time. The model therefore only tries to portray one of several possibilities and does not pretend to be exact. It is therefore probably wrong, but in which way it is wrong and how much it is wrong I do not know. When the excavation has been completed, the documentary evidence has been examined and everyone has thrown in their ideas, we will have a clearer idea.
Another attempt at modelling the power transmission system could then be made.
John displayed (above) his present version of the model at the Canal and River Trust Open Day, which involved the Canal and River Trust with the Oldknow Legacy Project, at the Marple Forces Club on Saturday 23rd. January 2017.

In 1901 Frank Hornby, a clerk from Liverpool, England, invented and patented a new toy called "Mechanics Made Easy" that was based on the principles of mechanical engineering
Pictured below, from some 80 years ago, MOTAT's Meccano differential analyser in use at the Cambridge University Mathematics Laboratory, c. 1937. The person on the right is Dr. Maurice Wilkes, who was in charge of it at the time.