Well what a mixed weekend that was.  Saturday was so foul, with temperatures below zero and a wind that cut through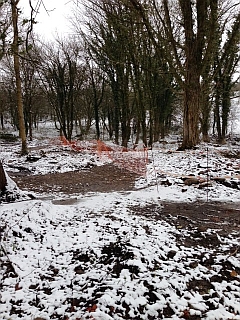 you like a knife, that we made the decision to abandon the idea of working down at the mill site. 
Saturday 23rd Horrible - no work
However, Sunday though still cold was much better.  The wind wasn't as stiff and temperatures were a tadge above freezing.  So Rachel and Bob got to work on the area where we thought the front door of "Mellor Lodge" would have been.  By the afternoon we had found the inner and outer lintels which spanned the tunnel coming across from the stable block on the other side of the road. Next we managed to break through from the surface into the tunnel - a great day's work.
Bob
Sunday 24th much better - work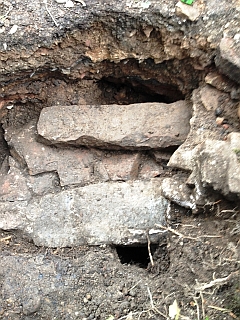 Inner (top) and outer lintels over tunnel from

the stables.

The Front door of Mellor Lodge would have been

above these lintels.

Cellar level plan of Mellor Lodge –

we have been working on the front 

semi-circular area, (between those two

parallel lines in the centre at the bottom)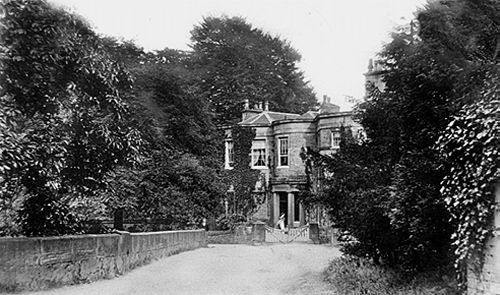 For clarity a picture of Mellor Lodge. Mellor & Marple Lodges were built by Oldknow for the housing of the Mill Manager (Marple) and himself (Mellor)in 1794. Note semi-circular front.
Pictured sourced, with thanks, from 
http://visitmarple.co.uk/photos/thumbnails.php?album=11
Mellor Lodge, was demolished in 1949, serving as a girls school in the 1930's, but was then the subject of vandalism.