Latest News from Mellor Archaeological Trust
PAINTING OF MELLOR MILL BY JOSEPH PARRY (1744-1826)
PLEASE HELP BRING IT TO MARPLE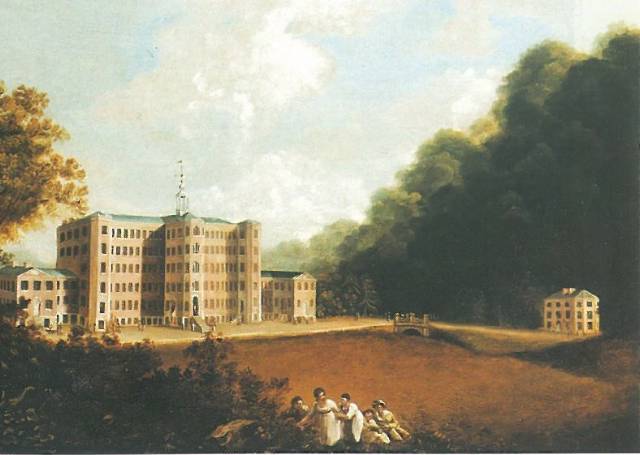 For many years an engraving based on a painting of Mellor Mill graced the Council Chamber of Marple UDC. Since the move into Stockport, it has hung in Marple Library. The original painting is by the famous Manchester artist, Joseph Parry (1744-1826). In 1997, it came on the market at a Sotheby's auction.  The painting was later bought from a dealer by Sean White, who recently offered it for sale to the Mellor Archaeological Trust for £3,500.
The Trust is keen to buy it for display in Marple Library, where it will show one of the major works of Samuel Oldknow, the man who more than anyone else turned Marple from a small hamlet into the place we know today.
As a temporary measure, the painting has been bought by John and Ann Hearle, who will pass it to the Trust when £3,500 has been raised. Your donation can help bring the painting back to where it should belong.
Please give generously if you can.  Your donation can also be Gift Aided.
You can donate to the Trust using this form (please make cheques payable to Mellor Archaeological Trust), or you can donate securely by Credit Card on-line through the Trust's BT MyDonate facility by clicking on the MyDonate button under the left-hand menu or top right on our home page.
If you do use MyDonate, please email our Chairman This email address is being protected from spambots. You need JavaScript enabled to view it. to advise that your donation is for this purpose.